Anaheim Child Custody and Visitation Modification Attorney
In Anaheim, if a family is subject to an existing court order that delineates parental rights, child custody, visitation, or child support and needs a modification, parents can request a child custody order modification to alter the existing court order. It is to the benefit of all parties to hire a family law attorney to help families through the process because it is never a good idea to face family courts alone. While it is not necessary to hire a child custody lawyer, many parents find navigating the family law system proves too complicated to go it alone.
For parents in Anaheim looking to enlist the counsel of an Anaheim child custody & visitation modification lawyer, Moranda Law Firm, APC handles family law exclusively and provides legal services to assist families with filing petitions that request modifications to existing court orders. Whether a family needs visitation, child support, or child custody modification, Moranda Law Firm, APC, can provide sound legal counsel and qualified legal representation when necessary.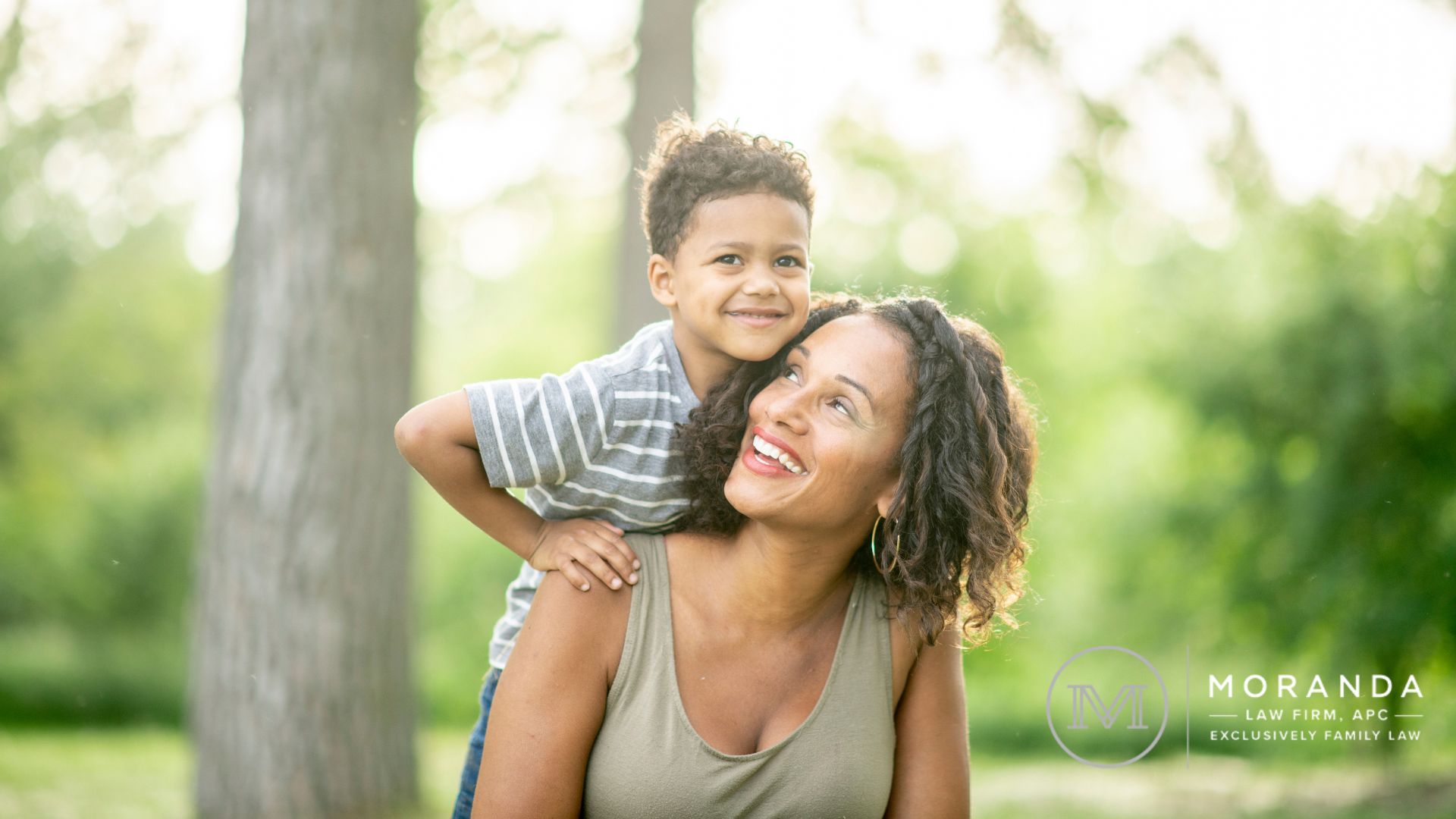 Benefits of Hiring a Custody Attorney in Anaheim
Many families that go through court order modifications in family court find there are many benefits to hiring a child custody & visitation modification attorney. Legal professionals with a practice that focuses on family law can provide parents with an understanding of state laws and the complicated legal proceedings of family court in Anaheim. Additionally, a family law attorney will remain objective and provide an outside perspective in matters of negotiation and mediation and can serve as an advocate. This is especially helpful in a child custody and visitation modification case when one of the parents objects to the modification. It often becomes necessary for a legal professional to get involved to prove to the court that a modification is in the best interest of the child.
How Do I File for Child Custody Modification in CA?
If you decide to begin your family law modification case without an Anaheim family law attorney, you will need to file form FL-300 to request a change to an existing court order. There may be other forms you need, such as the Child Custody and Visitation (Parenting Time) Application Attachment (form FL-311) and various other forms which can only be determined on a case-by-case basis.
After completing the necessary forms, you should make three copies, filing one away in your personal files. Then collect and include any supporting documents for your case, such as school report cards, letters from school or professional counselors, work schedules, etc.
Filing Forms
You will need to provide the court clerk with the original forms and two copies of the forms, along with all applicable court fees, unless you have a fee waiver. You will receive the two copies back — one for you and one for the other parent. These copies will be stamped as submitted, and a hearing date will be provided on the Request for Order. After you file the forms, you will need to serve the other parent according to the requirements of the state. Keep in mind, that in California mediation is mandatory and will typically be ordered at the time you file your request.
This is where many parents find they need help. A child custody attorney is typically very useful in these initial proceedings because they know the requirements and the documents that can prove a modification is necessary. A family law attorney will do the legwork of preparing, filing and serving, as well as suggesting documents to include in your case. Having professional legal representation is also useful in mediation proceedings and can make this part of the process much faster and easier for everyone involved.
FAQs About Anaheim, CA Child Custody & Visitation Modification Laws
How Do You Serve Another Party With a Child Custody Request for Order Papers in Anaheim?
To serve the other party (the parent or legal guardian who currently has custody) with a copy of the filed forms, you can use a process server, a sheriff, or someone over 18 who is not involved in the case. The state also offers instructions for serving papers via mail.
What Happens at a Custody Modification Court Hearing?
At the hearing, you will have the opportunity to present your case and explain why you are seeking a modification of the custody order. After the hearing, the court will make a decision based on the evidence presented. If the court grants your request for modification, it will issue a new custody order.
How Much Is a Child Custody Lawyer in CA?
The cost of a child custody attorney in California can vary widely depending on the complexity of the case, the level of experience of the lawyer, and other factors. Smaller law firms with less overhead may offer more affordable services, and some family law firms specifically tailor their services to be budget-friendly for families.
What Qualifies as a Change in Circumstance?
A change in circumstance in Anaheim family court usually refers to a significant change in the circumstances of the child or the parent(s) that affects the current child custody or visitation order, such as a parent moving, a change in one parent's work schedule, a child's needs or preferences changing, a change in one parent's health status, a change in one parent's income, or a parent's substance abuse issues, just to name a few.
Seeking Affordable Legal Counsel
If you are attempting to get child custody, child support, or visitation modification and require qualified legal representation to assist you, Moranda Law Firm, APC, is ready to assist. We only practice family law, so we have experience in many facets of family court. With knowledge of the law and many successful cases completed, Moranda Law Firm, APC, can provide the representation you need to get through your case. Contact us today and schedule a consultation to get started on your family law case.