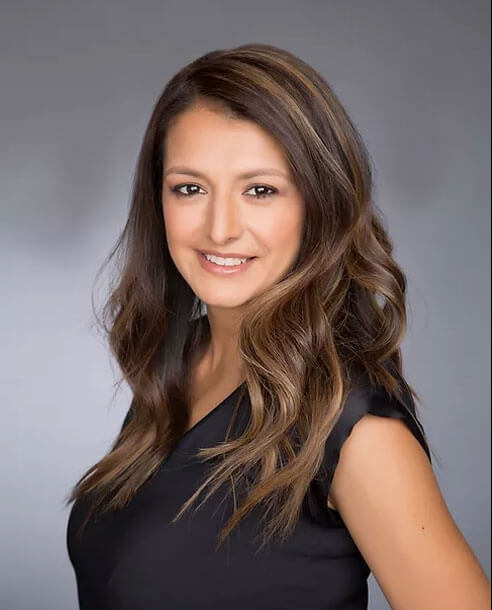 Beverly
D. Moranda
President/C.E.O.
Certified Family Law Specialist.
Expert Representation.
Personalized Attention.
Beverly D. Moranda is a native of Southern California and the epitome of the American Dream. She is the youngest daughter of Mexican immigrants, both of whom were child laborers and neither of whom had the opportunity to attend or graduate high school. Mrs. Moranda is the sixth of seven children and a first-generation college graduate. She is also the first in her family to obtain an advanced degree.
Mrs. Moranda was admitted to the bar in June 2013. She has handled family law cases almost exclusively from the inception of her career. She worked as a family law associate at an immigration, criminal, and family law firm and as an associate attorney at an exclusively family law firm in Orange County before opening her own practice, Moranda Law Firm, APC. Mrs. Moranda  limits her practice to that which she is passionate about – family law litigation.
Mrs. Moranda has been designated as a "California Certified Specialist in Family Law" by the State Bar of California Board of Legal Specialization and is a member of the Association of Certified Family Law Specialists (ACFLS). Being certified as a family law specialist is considered a rigorous process. In order to become a Certified Family Law Specialist an attorney must, amongst other things: 1) Pass a one day written examination similar to a one-day bar exam covering only family law related issues; 2) Demonstrate a high level of proficiency and broad based experience and skill in the field of family law; 3) Be favorably evaluated by other attorneys/ judges familiar with the attorney's work in family law; 4) Complete continuing education in family law greater than that required of general attorneys licensed by the state bar. Mrs. Moranda was honored to receive the certification.
Mrs. Moranda is a member of the Orange County Bar Association (OCBA), the Association of Certified Family Law Specialists (ACFLS), and the Orange County Hispanic Bar Association (OCHBA) where she served two consecutive two-year terms on the OCHBA Board of Directors. In her spare time, Mrs. Moranda enjoys spending time with her family, traveling, and going to church. She is also an avid runner and health and fitness enthusiast. Her hobbies include Pilates, cross-training, and competing in 5K's, 10K's, and half marathons.